Below you can find the features of Myfxbook (In no particular order). Most of these features were suggested by our members, so a big thanks goes to all of you! (You know who you are 😀)

Secure, Read Only Connection
We take every measure to keep your data secure and private. Not only the data is saved encrypted on our servers, but the connection to your account is on a read-only basis. We will never ask you for your login credentials to your trading account.

Account Privacy
Want to share your account's performance publicly? Control every aspect of your account's privacy: Balance, trade size, broker, etc'.

Private Invitation Link
Have a private investor with which you want to share your performance privately? Create a private invitation link with it's own set of privacy settings.

Verification System
Know what you see is real and verified.

Advanced Charts
Clear and advanced charting, helping you instantly interpret data and understand your performance.

Live Economic Calendar
Stay up to date with market events. Plan your trading session accordingly.

Live Markets Information
Know which markets are open currently and which are closed.

Main Portfolio
See in one quick look how all of your trading systems are performing.

Monthly Performance
See your monthly performance. Analyze each month separately and go back in history to compare your performance.

Advanced Statistics
Advanced and real time statistics, to help you better understand your trading habits.

Advanced Summary
Know how your system performed per each currency, whether it's in deposit currency or pips.

Average Holding Time
See how long are you holding positions per currency. Average holding time is broken down to long and short positions.

Currency Popularity
See which currencies have you traded the most and which the less.

Account Watch
Add accounts to your watch list. Have quick access to all of the account you're watching and know exactly how their performance has changed.

Export Functions
Export your account with a click of a button to create reports. You can create a CSV, PDF, or HTML report.

Contests
So you think you're the best out there? Show us your skill by competing and winning real money.

Directional Analysis
Learn how your system performed on each currency and on each direction (long/short).

Filter By Magic
Analyze your performance by magic number. Know exactly how each EA performs.

Filter By Symbol
Analyze your performance by symbol. Learn on which symbols your system performs best and on which worst.

Multi Portfolio
Arrange your systems in it's appropriate portfolio - trading and managing multiple trading accounts has never been easier.

Real Time Analysis
Analyze your account in real time. Change time frames, filter types and start learning how to maximize gains and minimize losses.

System Search
Search and browse through the thousands of systems connected to Myfxbook - Only verified systems are listed.

Trades Journal
Comment and attach files to each of your trades for later reference. Commit to your trading plan and trade accordingly.

Twitter Connection
Connect your trading account to twitter with a click of a button. Every trade you make will appear in your twitter. Advanced privacy, frequency and labeling settings.

Widgets
Unlimited widget styles to suit your taste. Publish your results with an eye-catching widget in a blog/forum.

API
Build your own applications for your iPhone or Android phone and create custom widgets.

Custom Start
Set a custom start for your account and ignore previous irrelevant data.

Economic Calendar Email Notification
Schedule an email notification for each of the scheduled events.

Strategies Analysis
Analyze, organize, group, sort, archive, study and share any strategy tester reports you create (back-tests).

Hourly Statistics
Understand in which hours your system performs best and in which worse.

Myfxbook Mobile
Stay connected with your accounts on the go - easily access and view your trading accounts using Myfxbook Mobile.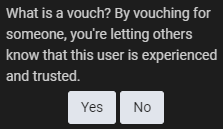 Vouching System
Vouch for users. Know who's experienced and trusted.

Account Update Failure Notification
Get a notification if one of your accounts stopped updating.

Profit Chart
Analyze your profits by time-frame.

Equity Chart
See historic equity of an account to understand the risk involved better than ever before.

Forex Sentiment
Check the community's outlook in real time. Know what the community is thinking and trading at the moment.

Community Outlook Map
Check the community's outlook in real time, based on the location of the trader.

Compare Systems
Back-to-back comparison of systems to quickly evaluate/compare the systems in question.
Duration Analysis
Analyze profit, growth, pips or lots data versus duration in order to quickly evaluate and characterize the trading system (long terms, intraday, or scalping) and its consistency.

Trade Tagging
Tag a trade based on your custom criteria, for example trades executed in error, according to plan trades, emotional trades and so on. Use custom analysis to analyze by tags.

Unknown Feature
Unknown feature is under development.

Unknown Feature
Unknown feature is under development.

Unknown Feature
Unknown feature is under development.