Forex Trading with an Edge.
Trading Forex is hard but with Myfxbook it becomes a bit easier. Take advantage of our many trading tools which are used by millions of forex traders.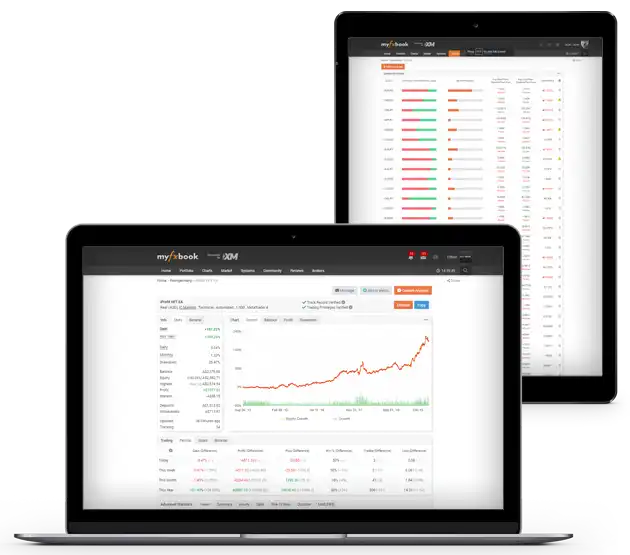 How can Myfxbook help you?
Analyze your Forex Trading account with our advanced statistics.
Use our innovative dashboard to stay up to date with the Forex market.
Use your trade analysis page as a resume of your trading skills.
Learn, compare and improve your trading skills with the help of our Forex Forum.
Publish your account statement with our Trading Analysis and Tracking.

How does it work?
As a Forex Trader, your account's safety is our first priority. We will never ask you for your login details to your Forex trading account. All we require is a read only access to your trading account.
Trusted by Forex Traders all over the world, since 2009