Daily Report :About AUG/USD
Yesterday, there was a very clear 4P short signal in the US market, which represented that the main mood of the market had changed, and there was a short-term opportunity. Combined with the overall market performance, short sellers could implement the short-term strategy within the day.
According to the admission rules of Pai data, admission after the closing of K line with 4P signal, and the stop loss is set at two tick quotes above the main seller imbalance, and the risk taken is about $2. After opening the position, the P4 signal of Pai data appears in the downward process of the price. The position is closed and the profit is about 16 US dollars, and the risk return ratio is 8 times.
According to the main mood change reflected by Pai data signal, entry point and stop loss position can achieve high return with low risk.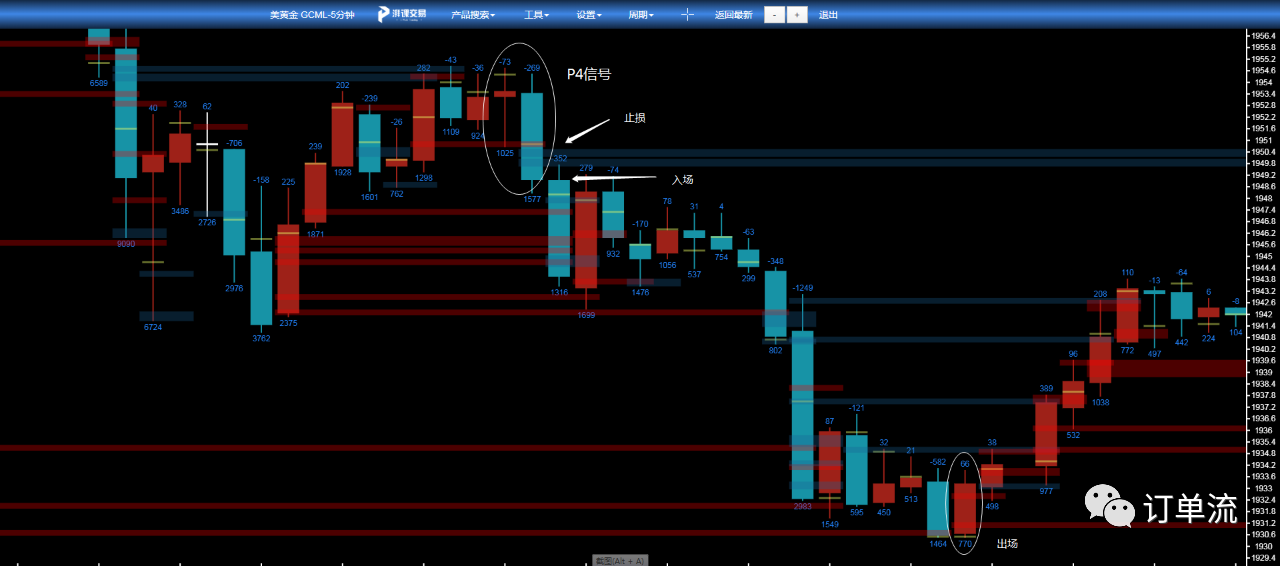 If you are interested, please write to me.
---
Attachments:

*Commercial use and spam will not be tolerated, and may result in account termination.
Tip: Posting an image/youtube url will automatically embed it in your post!
Tip: Type the @ sign to auto complete a username participating in this discussion.