Hi guys,
Am sure most of you registered members of myfxbook received an invitation for an exclusive bonus offered by MAXFX as shown below:
I took on the offer. I registered with MaxFx and had my identity and residence verified. I then deposited $211 into my account which was reflected almost immediately in my MAXFX MT4 terminal.
Alas I noticed some issues which made me regret the action. Listed below are my concerns:
1. MAXFX appears to be a very new broker most likely starting its operations in the year 2015. Myfxbook did not deem it fit to inform us of this. As a user of myfxbook, I expect that they do due diligence on the brokers that they endorse.
2. I trade using Elliott waves. Maxfx Fx had a price drop in gold on 17th April, 2015 that does not reflect on other brokers feeds. On that day their feed shows that gold fell to $1177.80 as shown below:
IC Markets did not have that price drop:
Trading View too did not have that price drop: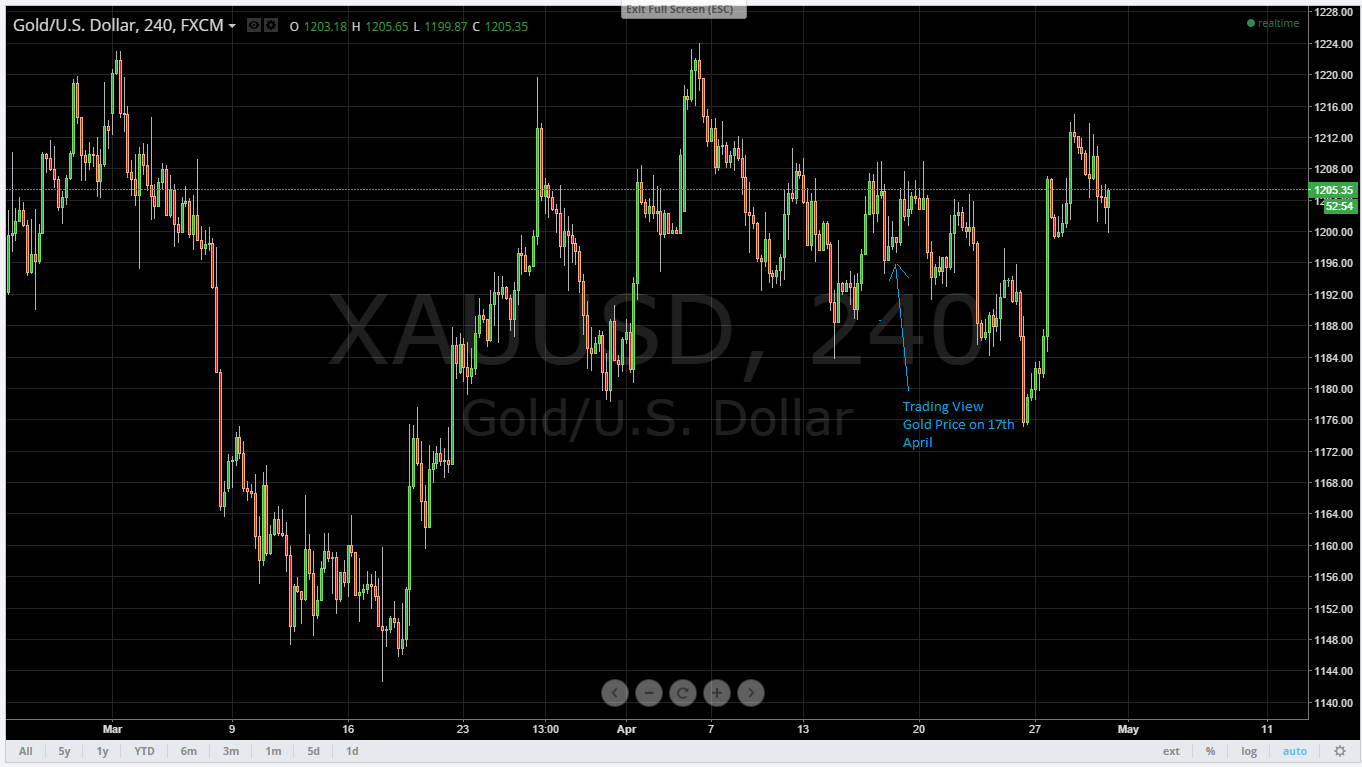 I have not confirmed with other brokers but I have a feeling that the price feed for MaxFx was not right on that day.
This issue pissed me off. I need certainity when trading. So if a broker's price feed is obviously different from other sources it calls into question their honesty.
3. MAXFX claims that clients accounts can NEVER go into negative balance. I don't agree with this unless they have a way of setting/tweaking their price feeds.
4. MAXFX client area is very similar to IC Markets client area. They even share the name 'client area'. In this case either one broker copied the other's interface or they have similar/ same share holding:
MAXFX client area:
IC Markets Client Area:

5. There is a very slow response to queries at MAXFX.
6. I sought to withdraw my money yesterday (29th April) and almost 20 hrs later I have not received my funds. Am concerned because using VISA during deposit was imediate yet when I want to withdraw there are delays. I have asked for when to expect my money and they have not replied to me.
6. I expected the bonus $1000 to reflect imediately in my account once I deposited the required $200 yet this did not happen.
I am pained by the wait. I wish myfxbook team can look into these issues.
For any one who wants to open an account with MAXFX I would wish you take into account these issues. I do not want to claim wholly that MAXFX is a bad broker but I write this post so that we help in situations necessary.
Thanks all.

*Commercial use and spam will not be tolerated, and may result in account termination.
Tip: Posting an image/youtube url will automatically embed it in your post!
Tip: Type the @ sign to auto complete a username participating in this discussion.