The user has deleted this system.
Pls how do I copy this your system or how do I get the EA for auto trading
hi are you able to share any $account which is verified
DO NOT COPY THE TRADES FROM THIS PERSONS ACCOUNT.
The gains on this account are a false representation of what is really happening.
[PROOF]
Account as presented.
The reality of your account is that it is RUINED by bad trading.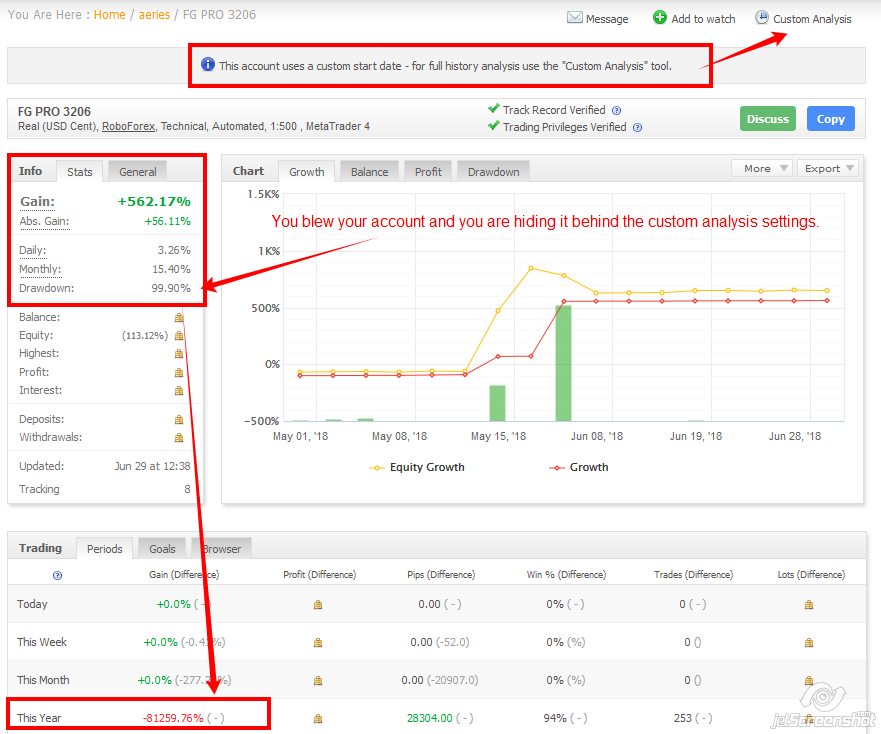 Be honest about your account.
You blew the account with your 99% drawdown.
You tried to hide the truth by using the account custom analysis tool on this website, and adjusted the stats to make it look FAR BETTER than it really is.
If it looks too good to be true, it's probably a scam! Let the buyer beware.