Rally May Stall For Thai Stock Market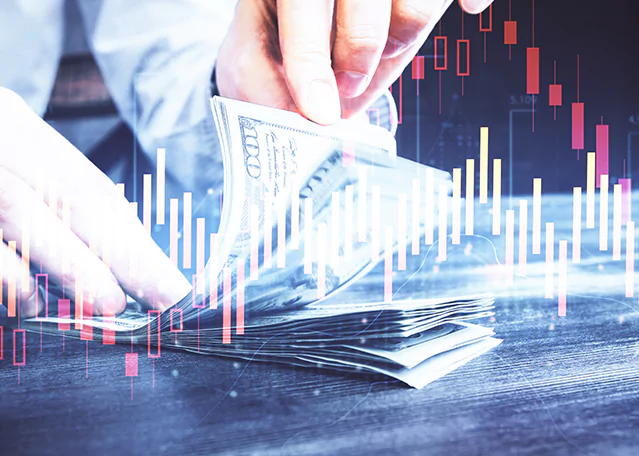 (RTTNews) - The Thai stock market has moved higher in two straight sessions, gathering almost 30 points or 2 percent along the way. The Stock Exchange of Thailand now rests just above the 1,585-point plateau although it may spin its wheels on Thursday.
The global forecast for the Asian markets is soft on concerns over the outlook for interest rates. The European markets were up and the U.S. bourses were down and the Asian markets are tipped to follow the latter lead.
The SET finished modestly higher on Wednesday following gains from the resource stocks and a mixed picture from the financials
For the day, the index added 7.90 points or 0.50 percent to finish at 1,585.08 after trading between 1,579.25 and 1,588.17. Volume was 16.954 billion shares worth 51.076 billion baht. There were 828 decliners and 683 gainers, with 524 stocks finishing unchanged.
Among the actives, Thailand Airport gathered 1.42 percent, while Asset World soared 2.75 percent, Banpu and PTT Oil & Retail both jumped 1.90 percent, Bangkok Bank collected 0.33 percent, Bangkok Dusit Medical increased 1.75 percent, B. Grimm lost 0.63 percent, BTS Group gained 0.71 percent, CP All Public perked 0.40 percent, Charoen Pokphand Foods advanced 0.93 percent, Energy Absolute advanced 1.00 percent, Gulf sank 0.47 percent, Kasikornbank skidded 1.14 percent, Krung Thai Bank climbed 1.19 percent, Krung Thai Card improved 1.40 percent, PTT spiked 2.44 percent, PTT Exploration and Production rallied 1.79 percent, PTT Global Chemical surged 3.35 percent, Siam Commercial Bank shed 0.49 percent, Siam Concrete perked 0.31 percent, Thai Oil accelerated 3.52 percent, True Corporation tumbled 1.80 percent, TTB Bank strengthened 1.47 percent and SCG Packaging, Advanced Info and Bangkok Expressway were unchanged.
The lead from Wall Street is broadly negative as the major averages opened flat on Wednesday and stayed that way until the FOMC announcement, which caused them to plummet.
The Dow plunged 530.49 points or 1.63 percent to finish at 32.030.11, while the NASDAQ tumbled 190.15 points or 1.60 percent to close at 11,669.96 and the S&P 500 sank 65.90 points or 1.65 percent to end at 3,936.97.
The late-day sell-off on Wall Street came after the Federal Reserve announced its decision to continue raising interest rates despite recent turmoil in the banking industry.
While the interest rate hike was widely expected, some traders may have been holding out hope the Fed would leave rates unchanged.
The central bank's latest projections suggest the Fed plans to raise rates just one more time this year to a range of 5.0 to 5.25 percent.
Crude oil futures settled higher on Wednesday after data showed that crude inventories rose by 1.117 million barrels last week. West Texas Intermediate Crude oil futures for May settled at $70.90 a barrel, gaining $1.23 or 1.8 percent.