Slowing inflation hits the dollar, but not the euro
Expert market comment from senior analyst Alex Kuptsikevich of the FxPro Analyst Team: Slowing inflation hits the dollar, but not the euro
The German Producer Price Index was weaker than expected in October, falling 0.1% over the month. The year-on-year rate of decline slowed to 11% in October from a trough of 14.7% in September. A similar reversal was seen in import prices in August-September.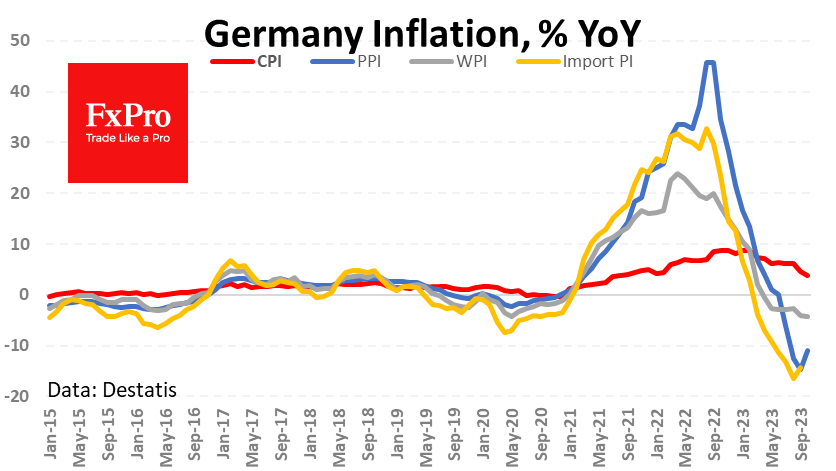 Wholesale and producer price indices lost ground last month, which has the potential to keep consumer prices from rising later in the year.
But here's the interesting thing: the markets are actively betting on weak US inflation, suggesting that rates have peaked, causing the dollar to weaken against its rivals. But equally weak data in Europe, also supported by signs of economic weakness and the Bundesbank's forecast of a shrinking economy until 2024, is not stopping the Euro from rising.
Technically, the EURUSD looks overbought in the short term, but for buyers, the fact that it managed to close above its 200-day average last week looks like another attempt to return to a bullish trend.
By the FxPro Analyst team