Daily Global Market Update
Oil and Aussie dollar up, Euro sideways, Dollar-Yen negative. Euro area expects growth, OpenAI valuation uncertain. Key events: US bill auctions, Germany PPI, Eurozone construction output, Germany's Bundesbank report, China's PBOC rate decision.
Oil's Remarkable Surge
The oil-dollar pair experienced a significant surge, climbing 3.8% in the last session. The Rate of Change (ROC) indicator is currently emitting a positive signal.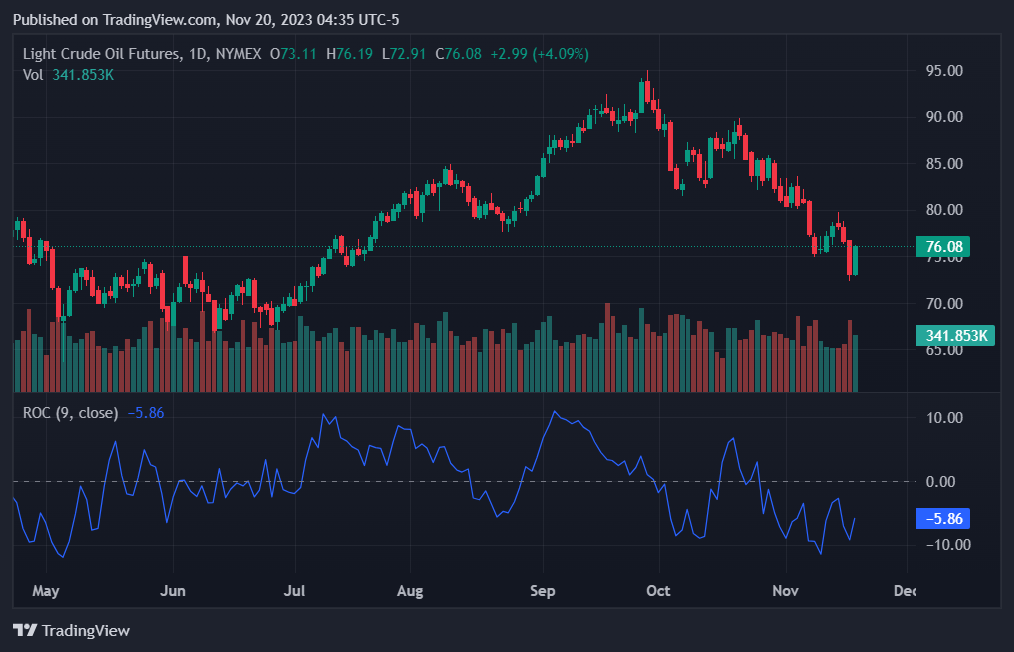 Aussie Dollar Stability
The Aussie dollar price remained largely steady in the last session. The Relative Strength Index (RSI) is providing a positive signal, aligning with the overall technical analysis.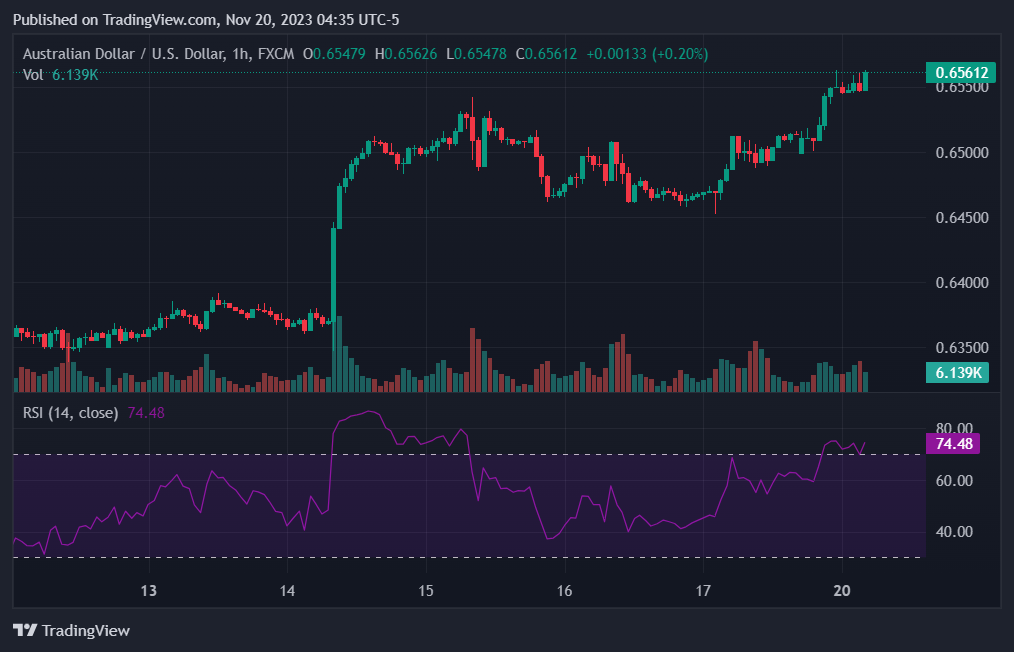 Euro's Sideways Movement
The Euro-Dollar pair traded sideways in the last session. The Commodity Channel Index (CCI) suggests an overbought market.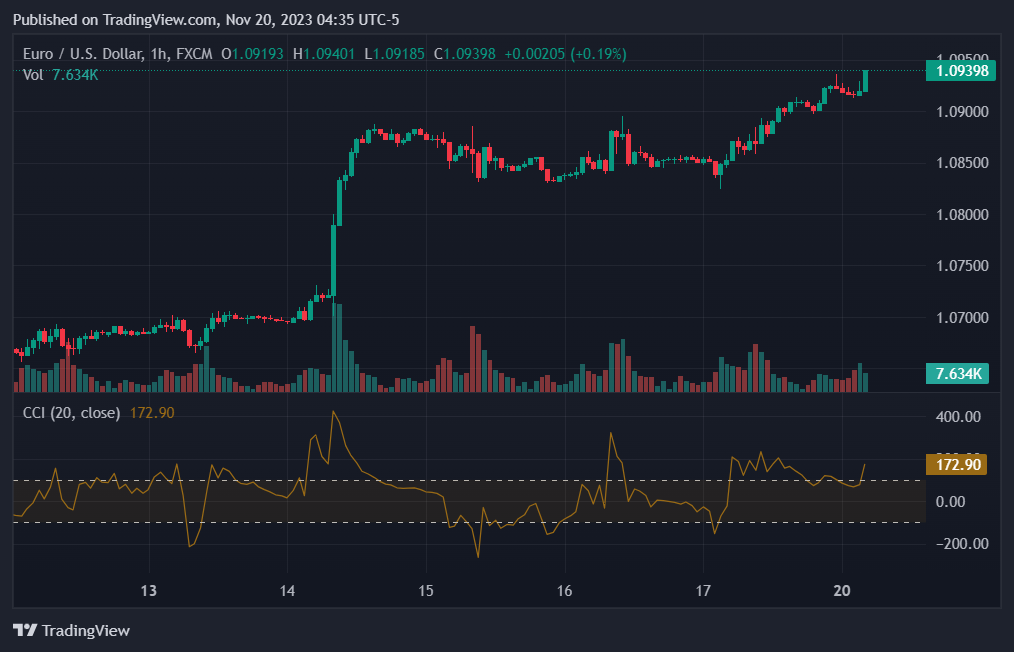 Dollar-Yen Pair's Steady Course
The dollar-Yen pair saw a sideways trend in the latest session. The stochastic indicator is hinting at a negative outlook.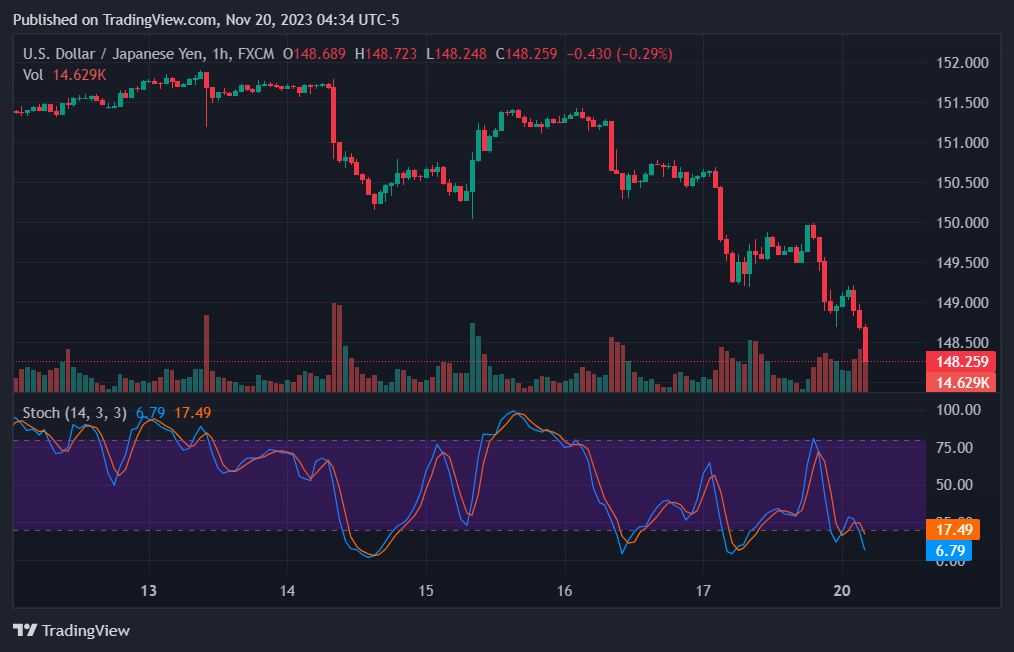 Global Financial Headlines
The Euro area is expected to dodge a recession and see growth towards the year's end, bolstered by easing inflation and a strong jobs market, as per recent EU forecasts. Meanwhile, the valuation of OpenAI is in the limelight, with its valuation hanging in balance after executive shifts. U.S. government debt and fiscal deficits, key drivers of bond yields, may become secondary concerns for investors, shifting focus to economic fundamentals, city analysts predict.
Upcoming Economic Highlights
A quick overview of today's key economic events:
• US 3-month Bill Auction - 1630 GMT
• US 6-month Bill Auction - 1630 GMT
• Germany's Producer Price Index - 0700 GMT
• Eurozone's Construction Output - 1000 GMT
• Germany's Bundesbank Monthly Report - 1100 GMT
• China's PBOC Interest Rate Decision - 0115 GMT