Daily Global Market Update
Oil saw a 0.5% gain vs. the dollar with positive MACD. Aussie dollar remained steady, Williams indicator positive. Euro dollar traded flat but MACD signals negativity. Dollar yen stagnated with mixed CCI signals. Global reserves up 53% in 2 years. Bitcoin invests in Tata Steel, risking 3,000 jobs. Goldman Sachs predicts no interest rate hike, expects economic growth forecasts to rise.
Oil's Upward Momentum
The previous session witnessed oil paired with the dollar, accruing a growth of 0.5%. The MACD is currently suggesting a positive disposition, which is consistent with the broader technical perspective.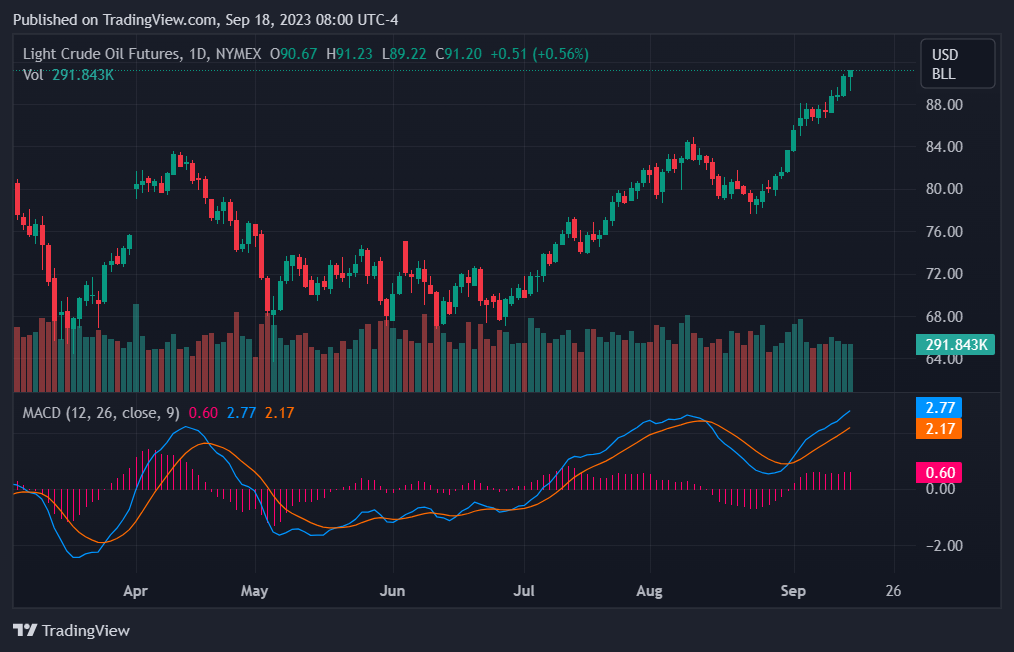 Aussie Dollar's Stance
The Australian dollar remained relatively consistent during its last trading bout. Current readings from the Williams indicator reflect a positive signal.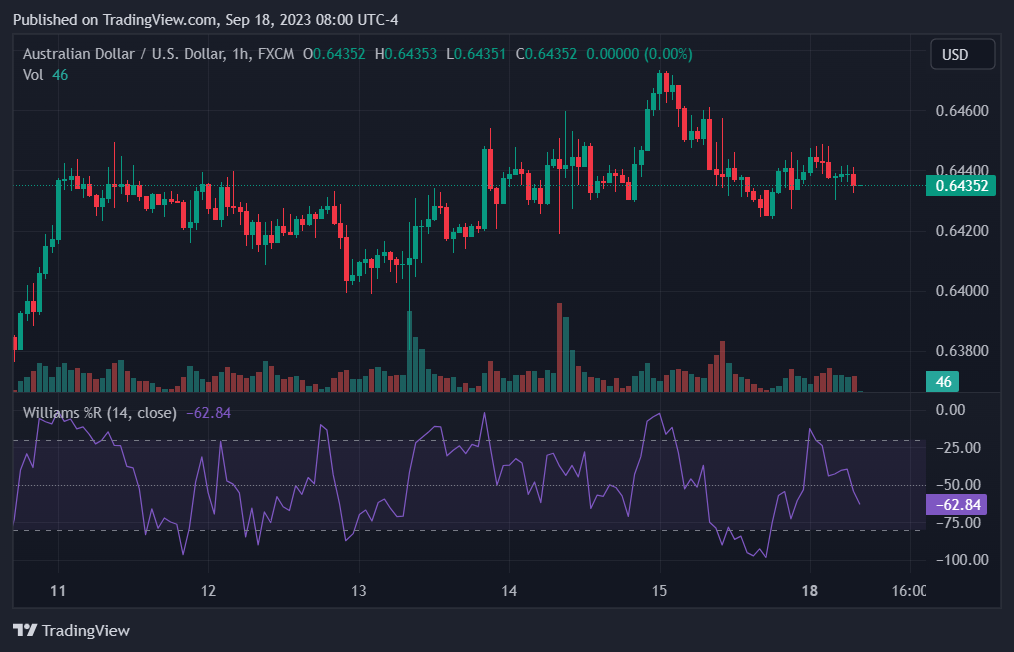 Euro Dollar's Ambiguity
The euro dollar pair traded without significant fluctuations during the previous session. However, the MACD indicates a negative sentiment.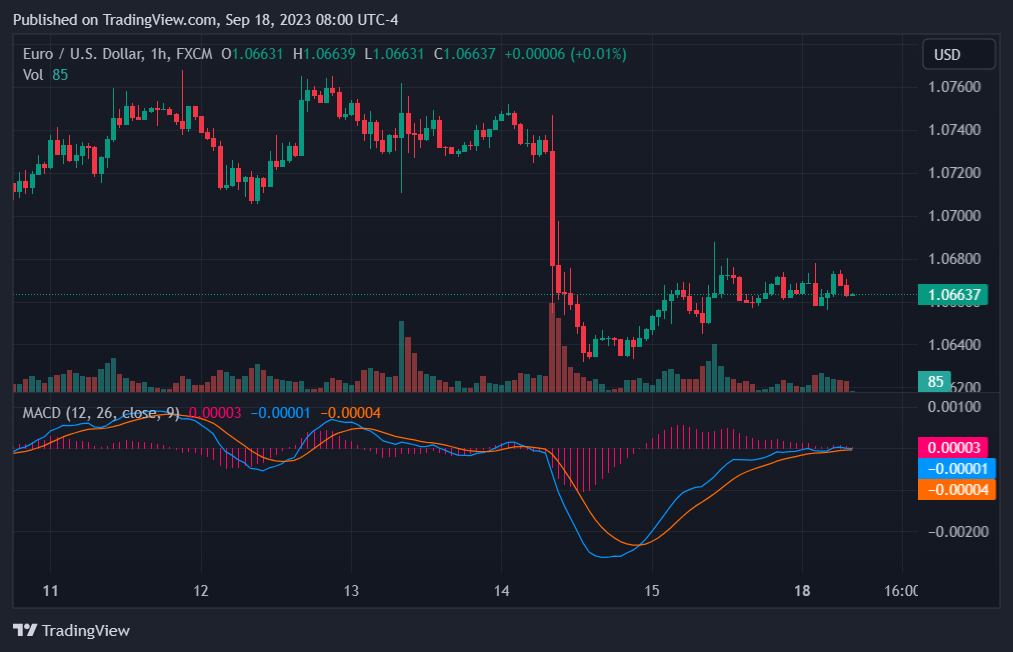 Dollar Yen's Discrepancy
The dollar yen experienced a stagnant trading pattern in the last session. While the CCI alludes to a negative condition, it contradicts our overarching technical analysis.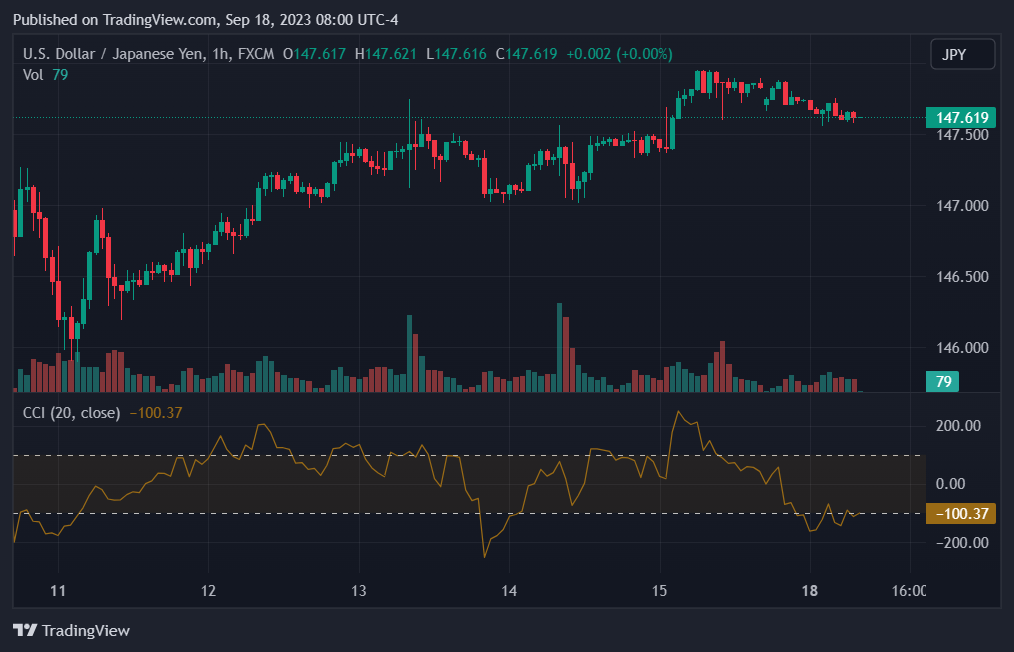 Global Market Tidings
After a dip to a four-year nadir of $292 billion in FY 2020-221, global reserves have surged by nearly 53% over the past two years. This spike is attributed to the post-COVID revitalisation of foreign commerce. Meanwhile, Bitcoin has committed to a £500 million investment in Tata Steel, targeting the decarbonisation of its Welsh location. This initiative, while promising for the steel industry, jeopardises nearly 3,000 jobs. Furthermore, Goldman Sachs strategists have posited that the Federal Reserve is unlikely to amplify interest rates in their upcoming October 31st to November 1st assembly. They also anticipate the U.S Central Bank will augment its economic growth forecasts during next week's policymaker congregation.
Foreseen Economic Bulletins
Today's global economic releases include:
• U.S NAHB Housing Market Index - 1400 hours GMT
• U.S Three-Month Bill Auction - 1530 GMT
• U.S Six-Month Bill Auction - 1530 GMT
• U.S Total Net TIC Flows - 2000 GMT
• Germany's Monthly Uber Report - 1000 GMT
• Canada's Housing Starts - 1215 GMT