Daily Global Market Update
Pound-dollar pair down 0.2%, oversold. Bitcoin-dollar dropped 1.9%, MACD bullish. Oil-dollar up 0.4%, CCI bearish. Aussie down 0.3%, CCI pessimistic. Bitcoin energy emissions decrease. Mixed London equities. U.S. oil futures rise due to reduced crude reserves. Key events: U.S. Baker Hughes Oil Rig Count, Dutch GDP, Japan BOJ decisions, UK Retail Sales, and CFTC GBP NC Net Positions.
Pound's Downward Journey
The pound-dollar pair underwent a slight downwards revision in its recent trading period, diminishing by 0.2%. A close examination with the Stochastic RSI pinpoints to an oversold territory.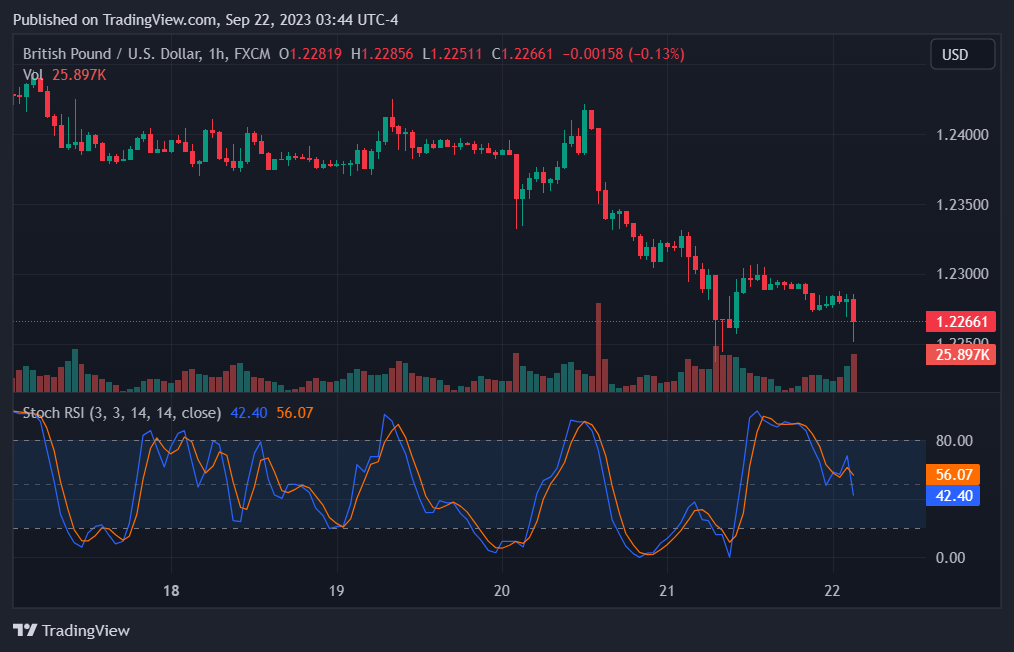 Bitcoin's Descent
The Bitcoin-dollar trading pair witnessed a sharp dip of 1.9% in the preceding session. Interestingly, the MACD is emanating a bullish vibe.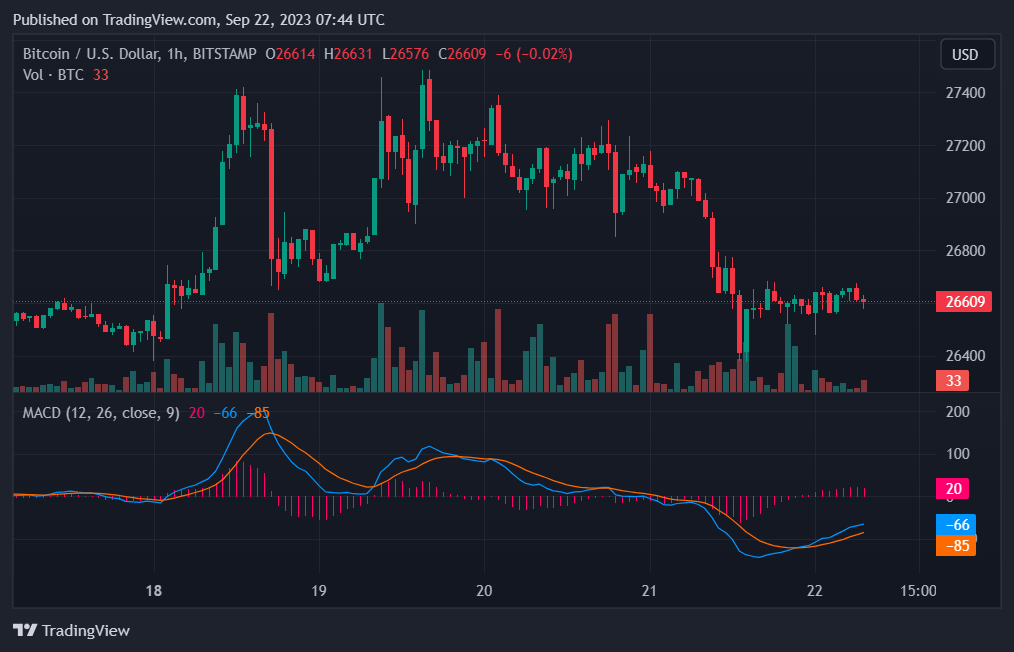 Oil's Volatile Stride
In the last trading bracket, the oil-dollar pair ascended by 0.4% after initially surging to a remarkable 2% intraday. Contradictorily, the CCI is hinting at a bearish trajectory.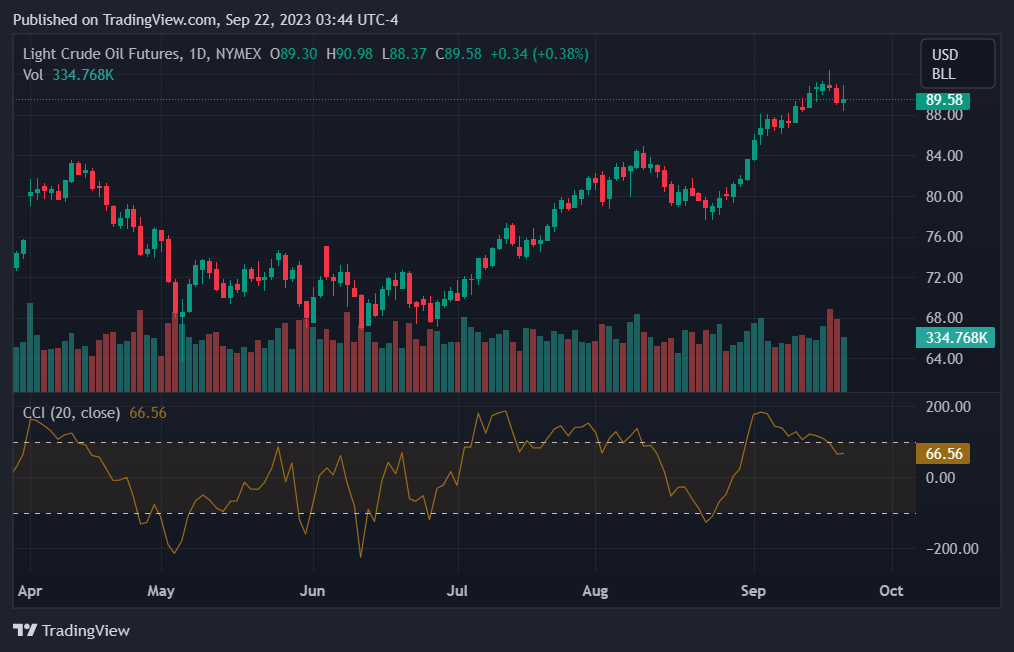 Aussie's Decline Against the Dollar
The previous session recorded a drop of 0.3% for the Aussie against the dollar. The CCI continues to paint a gloomy picture for the upcoming trading sessions.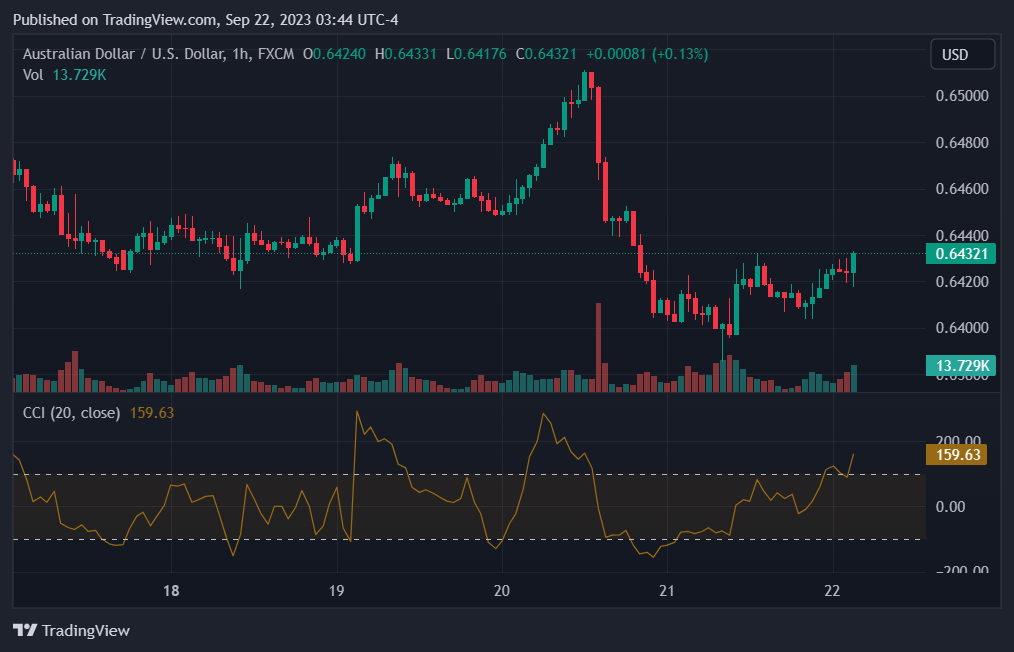 Top Global Financial News
The Bitcoin network has witnessed a significant drop in its energy emissions as an increasing number of miners transition to greener power sources. It is estimated that renewables now fuel over half of Bitcoin's energy demands. This positive trend, juxtaposed against the continual rise in Bitcoin's hash rate, delineates a decreasing emissions intensity, diverging from most countries' narratives. London's equities scene is revealing a mixed bag. While stocks generally retreated, rate-sensitive homebuilder stocks flourished after the Bank of England kept the interest rates unchanged. This gesture indicates that the bank might soon wrap up its rate hike spree. Across the pond, U.S. oil futures are witnessing a slight uptick. They are drawing moderate backing from the latest U.S. governmental data which displayed a notable weekly decrease, exceeding 2 million barrels, in crude reserves.
Today's Economic Highlights
Get ready for the following major economic unveilings:
• U.S Baker Hughes U.S Oil Rig Count - 1700 hours GMT
• Dutch Gross Domestic Product - 0430 GMT
• Japan's BOJ Interest Rate Decision - 0300 GMT
• Japan's BOJ Monetary Policy Statement - 0310 GMT
• UK's Retail Sales Data - 0600 hours GMT
• UK's CFTC GBP NC Net Positions - 2030 GMT