Forex Trading with an Edge.
Trading Forex is hard but with Myfxbook it becomes a bit easier. Take advantage of our many trading tools which are used by millions of forex traders.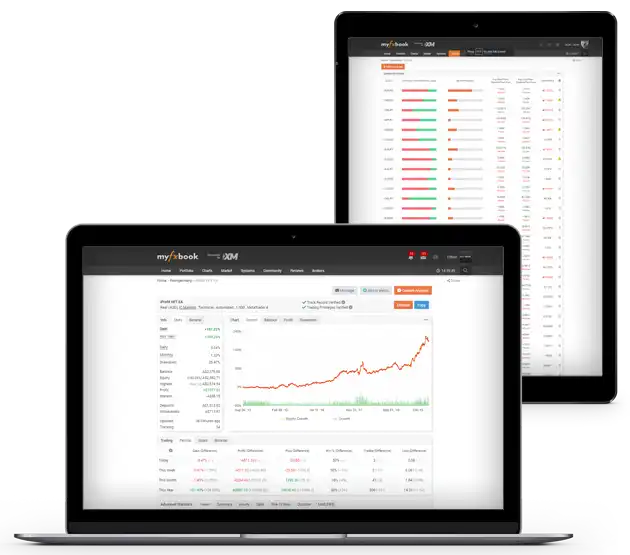 Kā tev var palīdzēt Myfxbook?
Analyze your Forex Trading account with our advanced statistics.
Izmantojiet mūsu inovatīvo sākumlapu(dashboard), lai būtu lietas kursā par esošo situāciju tirgū.
Use your trade analysis page as a resume of your trading skills.
Mācīties, salīdzināt un uzlabot savu tirdzniecības iemaņas, izmantojot mūsu sabiedrībā.
Publiskot manu konta izrakstu.

Kā tas strādā?
Ne failus, iekārtām vai sarežģītas konfigurācijas. Tāpēc, ka jūsu konta drošība ir mūsu galvenā prioritāte, mēs nekad aicinu, lai jūsu pieteikšanās informāciju, lai jūsu tirdzniecības account.All mēs pieprasām, ir tikai lasāms piekļuvi jūsu tirdzniecības kontu
Trusted by Forex Traders all over the world, since 2009